Filipino Pork & Noodle Soup
ChefLee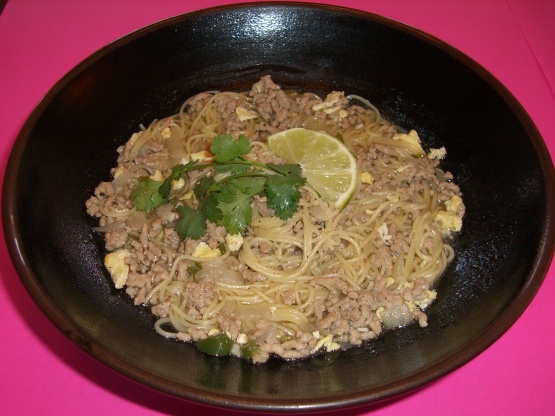 From Sam the Cooking Guy (LOVE him!) He says, "You know how those little Jewish grandmothers are famous for their chicken soup? The little Filipino grandmothers are no different - except it's pork. Which I suppose is considerably different when comparing to a Jewish soup - but it's easily as good!"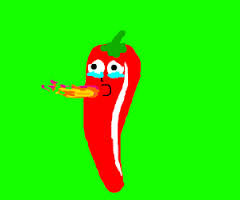 This is amazing!!!!! I added a fresh jalapeno to the onion and garlic saute for a little heat. This was before I saw the 2 tsp pepper. I did 1 tsp pepper since I added the jalapeno. I will definitely make this again with the 2 tsp pepper because it gives such flavor to the dish!!! Thanks for a new favorite on Zaar!!! Loved it!!
Sauté pork with garlic and onion in oil until fully cooked.
Add broth and pepper and bring to a boil.
Add noodles and pepper and bring to a boil.
When noodles are ready, reduce to a simmer and add soy and scrambled egg.
Allow to thicken slightly and serve - garnish with cilantro and fresh squeezed lime.