Fast Fixin' Chocolate Chip Cake
Prep 15 mins
Cook 45 mins

This is an easy little recipe that I found that can also be used as a Cherry Cake, just sub 1 20 oz. can of Cherry Pie filling for the chocolate pudding and chips. Also, if you want the Cherry kind, use only 1/2 cup of water as the cherry filling will be liquid enough for the recipe.
Directions
Preheat oven to 350 degrees.
Pour oil into a 13x9x2 inches pan.
Tilt the pan to cover the bottom with oil.
Put remaining ingredients into pan and stir with a fork or spoon until blended (about 2 minutes).
Scrape sides and spread batter evenly in pan.
Bake at 350 for 35-45 minutes until toothpick inserted near center comes out clean.
Cooled cake may be sprinkled with powdered sugar.
Use a knife to loosen cake from sides; cut and serve directly from pan.
Store leftover cake loosely covered.
Most Helpful
Love this recipe. Crazy easy. I use vegetable oil. My mom used to make this when I was little. It's now in my daughter's recipe box.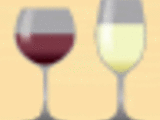 I love this cake! I make it all the time. its very easy. I also but peanut butter chips on top

I too, have made this cake for over 30 years. It was on the box of Duncan Hines Devils Food cake mix. Sometimes I add different things to the mix; i.e., almond extract,nuts,dried chopped cherries. This makes it taste similar to a Black Forest Cake without all the trouble. We have always topped it off with a dollop of Cool Whip. This is a fast, easy and very delicious cake.