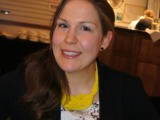 Wild's Ezy-Sauce is a quick and easy way to make your favourite sauces and relishes. I am assuming that it is only available in Australia because I can't find any evidence of it being anywhere else but you may be able to find it outside of Australia also. I was a bit bummed when I saw that this recipe wasn't on Recipezaar because they have a recipe for everything else ;) So I thought I would add it in the hopes that maybe someone else would be looking for it one day! Don't forget to peel your tomatoes, it makes a world of difference. Within the ingredients list where I have listed a 330ml bottle of 'Tomato Sauce' (Ezy-Sauce) please note this is only because Recipezaar does not recognise the ingredient 'Ezy-Sauce' DO NOT SUBSTITUTE this for Tomato sauce!! They are not the same thing! (Preparation Time does not include the time it takes to let the tomato mixture stand - See Step One)
Directions
Peel tomatoes and onions, slice and place in a large bowl. Mix in salt, cover, and stand for 12 hours. Before cooking drain off the liquid.
Empty tomatoes, onions and salt into a large saucepan and bring to a boil.
Mix mustard and curry powder together with about 1/2 cup water to make a thin paste. Stir into pan with sugar and Ezy Sauce.
Boil for about 2 1/4 hours.
Mix about 1/2 water into flour until smooth. Stir into pan contents and cook further 15 minutes.
Fill, using a small jug or ladle into hot sterilized bottles or jars. Cover loosely, cool, then seal.
Reviews
Most Helpful
Our Aunty Lyn makes this relish and she has given us a couple of jars to try already. I swear this relish is to DIE for!!!! (The way she makes it anyway!) It makes any ordinary thing taste FABULOUS! <br/>She has inspired us and gave us the link to the recipe on this website and now we are going to give it a go!!! lol Good on Aunty Lyn, we owe her BIG TIME!!!