Extra Cheesy Garlic Bread
Baby Kato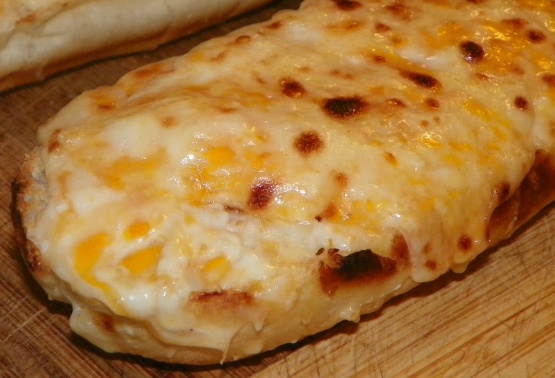 I got this out of a Mr. Food cookbook and it's delicious, cheesy, and so rich. We love it at our house!

Very good. I was a bit skeptical about the mayo but made the recipe as written and everyone loved it.
Preheat oven to broil.
In a large bowl combine cheeses, mayonnaise, and garlic powder.
Spread mixture on both sides of bread and broil for a few minutes until cheese is golden brown and bubbly.
Slice and serve immediately.
*Feel free to add any extras to this like herbs or spices, tomatoes, pesto -- *.
Enjoy!