Everyday Bread (French Bread) Abm Bread Machine

This is our everyday bread that we use for sandwiches and toast. It's dairy and egg free which makes it a favorite of mine - this also makes it safe to use the bread machine timer. This recipe makes a 2 pound loaf, but you can easily halve it for smaller machines.
Directions
Add ingredients in the order listed to your bread machine, or follow the manufacturers directions for adding ingredients.
Choose the basic cycle with regular or light crust. Rapid cycle will work, too.
Reviews
Most Helpful
I was looking for a recipe for my new baguette pans and thought of your French Bread. Came out spectacular; they gobbled these us and asked for the recipe. Thanks Angie.
Rita

I know you have had good reviews, but I always enjoy getting them. I 've been looking for a nice French Bread recipe for my ABM. Love this one and made a couple of small breads and 4 large buns for paninis. Followed the recipe except I used onecup whole wheat flour; I did add water, but I seems to do that for every recipe.I love the crust, the texture. Will be making this one againa and again. Thanks. I included a pic of my prize.
Rita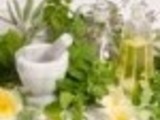 Enjoyed this recipe. I divided the dough in half and made a 1 lb loaf of bread and the other half 8 dinner rolls. For the dinner rolls, after 2nd rise in a greased pan, I brushed with egg white mixed with 1 Tb spoon of water (although you could use honey to avoid egg), then sprinkled a few rolls with toasted sesame seeds and others with toasted poppy seeds. For the bread, I tossed about 1 Tb cornmeal on the bottom of a greased baking pan, then placed dough on top before the 2nd rise, and brushed with egg wash before baking. I used a 350F oven for ~35 minutes for the bread and ~25 minutes for the rolls. Crust was crunchy and inside was soft. Important: hide the rolls so you have some for dinner!
This is my favorite everyday bread recipe. I have to avoid whole grains and it's difficult to find white bread that is easy to make yet flavorful. I add 2 T flax meal for some texture and omega-3s. I use the dough setting on my bread machine and put in the pan for 2nd rising. Baked at 375 for 35 minutes makes a perfect loaf every time. Thank you!