Wildflour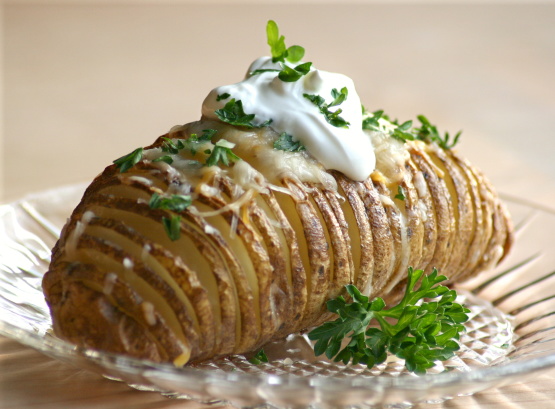 From the Prince Edward Island Potato Board, a lovely Canadian version of Hasselback potatoes.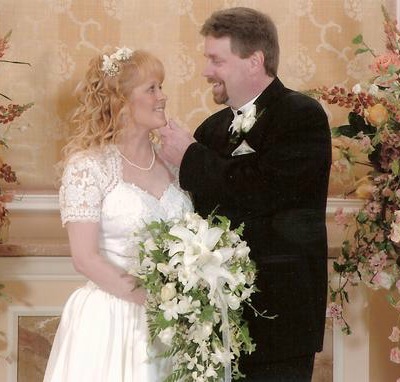 These are WONDERFUL potatoes!!!!!!!!!!! And SO ELEGANT looking with almost no fuss at all!!!!!!! HIGHLY recommend, especially for company!!! :) The only teensy thing I did different, was I used that Sargento 5-Blend Mexican cheese, love that stuff! And used 2 bamboo skewers on each side of the potatoes as a cutting guide. They work even better than wooden spoons, because you can get even closer to the bottom without cutting too far! :) TY so very much for sharing this AWESOME recipe!!!!!!! :) :) :)
Scrub potatoes.
Cut, crosswise, into thin slices, using the handle of a wooden spoon to prevent knife from cutting all the way through.
Put potatoes in a baking dish; fan slightly. Drizzle with butter.
Sprinkle with salt and herbs.
Bake potatoes in 425°F (220°C) oven for 50 minutes.
Remove from oven.
Sprinkle with cheeses.
Bake 10-15 minutes longer or until lightly browned and cheeses are melted.