Dorel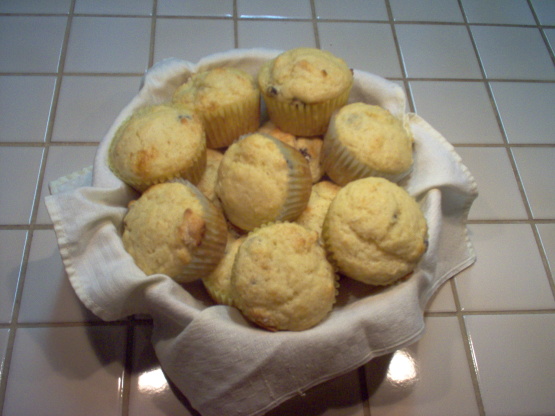 These make a great Christmas or New Years muffin, about the only time you find eggnog in the stores. I put chopped walnuts in mine and my DH said very good.

It's the same thing every year. Holidays come, egg nog is bought, no one drinks it, you throw it away...Not anymore!! These muffins are there to solve the problem! And they're yummy, too! I used Splenda instead of sugar, added chopped pecans, and cooked muffins 16 minutes.
Preheat oven to 400*F.
Makes 12 muffins Combine flour, sugar, baking powder, salt and nutmeg in a large bowl.
(mix nuts or raisins in) In a smaller bowl, combine remaining ingredients.
Add liquid to dry ingredients and mix until just moistened.
Pour batter in lined or greased muffin cups and bake about 15 minutes until toothpick inserted comes out clean.