Prep 10 mins
Cook 20 mins

Super simple . . . and good.
2 large eggs
2 tablespoons mayonnaise
1 small shallot, minced
2 teaspoons sweet pickle relish or 2 teaspoons chopped pickles
1⁄8 teaspoon Old Bay Seasoning
Directions
Place eggs in a small saucepan and cover with water by 1 inch. Bring water to a boil; immediately remove from heat, and cover. Let stand 12 minutes. Drain and rinse under cold running water.
Meanwhile, in a medium bowl, combine mayonnaise, shallot, relish, and Old Bay Seasoning. Peel eggs; coarsely chop, and fold into mayonnaise mixture. Season with salt and pepper.
Can be eaten alone or on a sandwich.
Most Helpful
I was a little unsure about adding Old Bay to an egg sandwich. There was no need to worry. It's just a light touch and adds a depth of flavor. I really enjoyed the shallot and relish, too! Yum.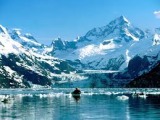 This is a nice recipe. To chop my eggs, I slice them once in the egg slicer, then turn them 90 degrees and chop them again. Works like a charm! I ate mine as a snack with reduced-fat Triscuit crackers, so I have enough for another snack tomorrow! Thanks! Made for the "I Recommend" tag game.

I find egg salad very filling, so for me this was enough for two sandwiches. I used dill relish in place of the sweet. I like having a recipe that I can make just for myself. Thanks for posting! Made for Zaar Chef Alphabet Soup.