Egg, Onion & Lettuce Wraps
Bergy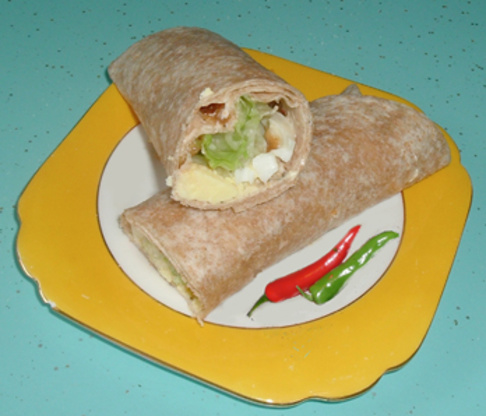 I feel silly posting this simple recipe but it was so tasty that I thought I would share it. Just repeat for however many wraps you want.
Mix& spread the mayo and hot sauce all over the tortilla.
Mix remaining ingredients& place along one edge of the tortilla, roll up and enjoy.