livie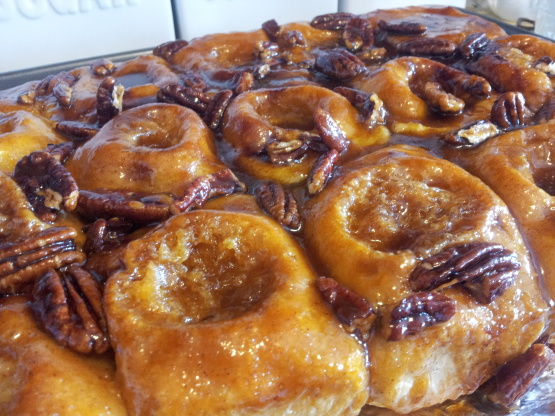 Warm, gooey cinnamon buns made fresh for breakfast. Prepare the night before. Bake in the morning. Super easy!

Grease a 9x13 pan.
Place frozen rolls in pan.
Mix remaining ingredients and pour over frozen rolls.
Place in oven overnight.
In the morning, bake at 350 for 20-25 minutes.
Turn out upside down.