GaylaJ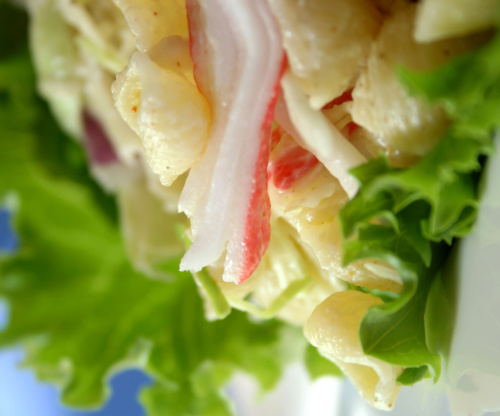 This pasta salad is so easy to make. Very little chopping, if you use prepackaged shredded cabbage coleslaw mix. Inexpensive, too! If you don't like curry powder, use paprika in place of it. :)

This was delicious!!! I used small pasta shells added one slivered radish, a few peas and a touch of cream to the dressing so it wouldn't set up to much before our lunch (otherwise I followed the instructions). DH loved this and would like to have it as a regular (which is fine with me...I enjoyed it also). Thank you for posting. Made for Zaar Chef Alphabet Soup tag game.
Cook shell macaroni according to package; drain. Rinse with cold water and drain again.
Place cooled, drained pasta in a large bowl.
To bowl, add the onions, shredded cabbage and toss together.
Add mayonnaise (start with the lower amount), salt, pepper, garlic powder, curry powder and/or paprika.
Gently mix everything together.
Chill until ready to serve.