Easy Peasy Dream Whip Chocolate Mousse
PaulaG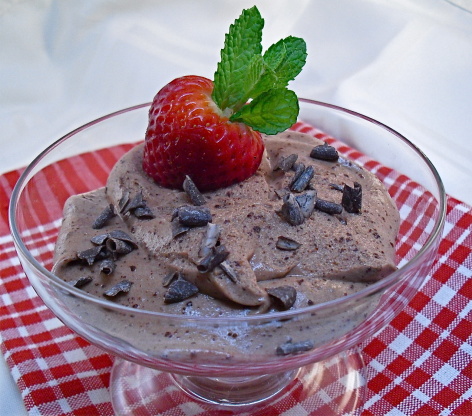 Posted for ZWT3. I tried this before posting it and it is so easy and so delicious. A classic French dessert and usually much more difficult to make - and the good news is, you don't have to wait for this to chill. I had some immediately after mixing and it was so good! You could also substitute any flavor pudding mix you wanted.
Beat 1/2 cup milk, vanilla, and Dream Whip powder on slow speed just until blended. Then, blend on high speed for 4 minutes or until topping thickens and forms peaks.
In a separate bowl, pour remaining 1 1/2 cups milk and then add pudding mix.
Beat with wire whisk 2 minutes (I beat on low speed about 1-2 minutes).
Stir in Dream Whip mixture.
Refrigerate until ready to serve. You can garnish with whipped cream or mint.