Rita1652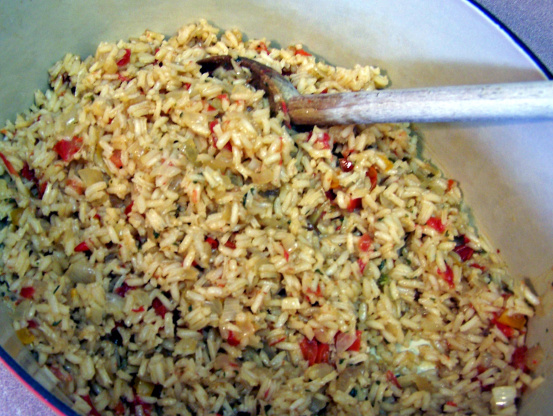 A great side dish for homemade enchiladas!

A family favorite. This is now the only way I make Mexican rice. The only thing I changed is instead of tomato sauce I just put in 2 tbsp. of tomato paste and add a tomato cut into 6 wedges.
Over medium-high heat, sauté onion in olive oil until tender; add rice and continue sautéing for 3-5 minutes until rice becomes opaque.
Add chicken broth, tomato sauce, and seasonings; bring to boil then reduce heat to low; cover and simmer 20-25 minutes until rice is cooked.
Remove pan from heat; let stand covered for 5 minutes until liquid is absorbed; fluff with fork and serve.
Note: My best ever success with this recipe was achieved using bacon drippings for sautéing, rounded measuring scoops of rice, and only a half can (4 ounces) of tomato sauce with water added to almost fill the can.