Easy Macaroni Salad With Shrimp
Dawnab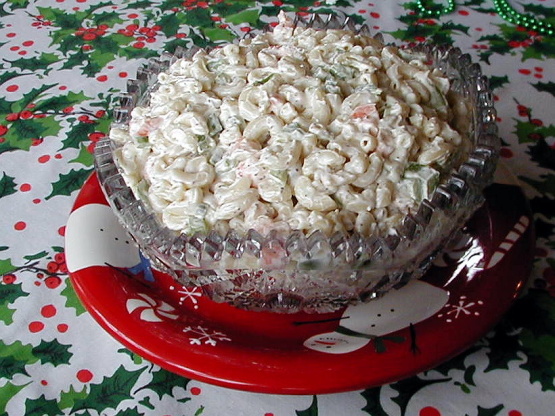 This is my own recipe and the celery seed and the shrimp blend perfectly. Only 5 ingredients and easy to make. The longer it sits, the more flavorful it becomes, I like to make mine the night before we are going to eat it. Also great served on crackers as an appetizer.
Cook macaroni according to package directions, drain and rinse with cold water until cool.
Mix all ingredients.
Chill for 4 hours.
Note: Add more mayonnaise if needed to coat ingredients evenly.