CIndytc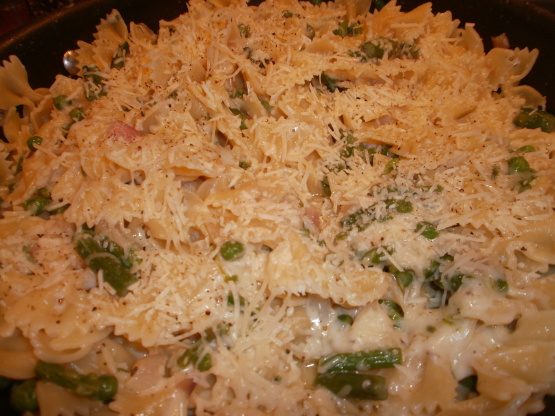 A wonderful pasta dish made with two of my favorites, asparagus and mascarpone.
cook pasta according to package directions. Drain, reserving 1/2 cup of the pata water.
cut asparagus into 1 inch peices, disgaurding woody ends.
in a large skillet saute asparagus in butter an oil for 5-6 minutes.
add shallots and garlic and cook 2 minutes longer.
add pasta and mascarpone and reserved pasta water, stir to combine.
stir in mozzarella, parmesan, and peas.
season with salt and pepper.