Easy Garlic Rosemary Bread for the Bread Machine
Peter J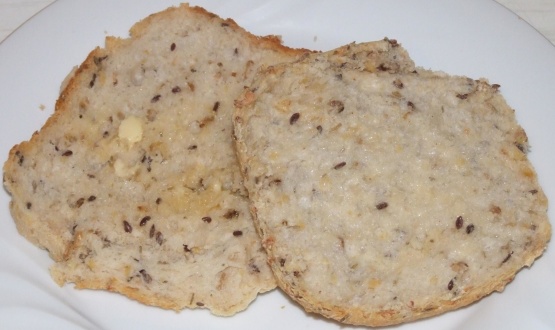 Just another invention - I love to cook, but I like easy as well as tasty!

I eat this with Olive oil sprinkled with fresh ground salt and pepper. Its what an Italian restaurant serves you as an appetizer where i live. My kids and I love it!
1

package white bread mix for the bread machine

3

teaspoons crushed rosemary

3

teaspoons minced garlic, in oil
Follow directions for the bread mix- only add the garlic to the water so the oil doesn't touch the yeast.
Add rosemary and cook according to directions.