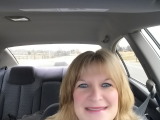 These are so easy and tasty too. Enjoy!
Directions
Preheat oven to 400°.
Mix all ingredients well.
Spoon into greased muffin tins.
Bake about 10 minutes.
Reviews
Most Helpful
I just had to try these because the ingredients are so unusual and so glad I did as they are delicious. I will make them often for my family AND company dinners. Thanks so much for sharing.
Halved this recipe with no issues whatsoever, but needed more like 12 minutes in my oven. Husband loved them and asked to have them in the future. They were perfect with just a little butter or to dip in our soup.
These were insanely easy to make, even though I had to make my own self rising flour. Definitely more of a biscuit than a roll, but a perfect fix when time is short. Thank you for a great recipe.