PanNan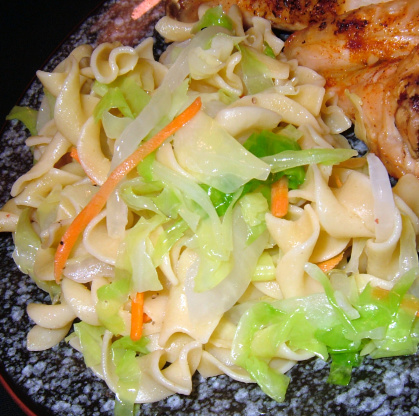 I came up with this one because it's fast---no chopping cabbage. And it's colorful because of the carrots in the cole slaw mix. Cook time is for noodle boiling.

This is the way to do it. Nice and easy. I would never of thought to buy the slaw mix. Great idea!!!!
Cook egg noodles according to package directions; drain.
In a large skillet, melt butter and saute cole slaw mix, onion and garlic until tender. Mix in salt and pepper. Gently stir in cooked and drained noodles. Toss together.