luvcookn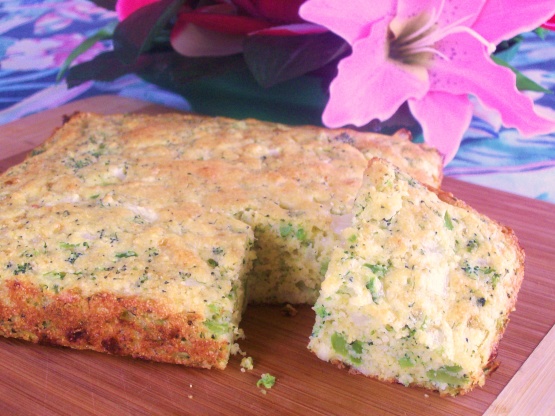 This is the easy, traditional Southern broccoli bread recipe. Always a big hit at potlucks -- it turns out very light and fluffy.

This is fabulous! I used recipe #404610 to make it gluten free, and it worked so well! My first broccoli bread, and I'll make it again soon! Thanks for sharing.
Made for Healthy Choices ABC
Combine all ingredients in the order listed.
Pour batter into a greased 9x13-inch baking dish.
Bake at 375 degrees for 25 to 30minutes.