Easiest BBQ Pork Chops in the World
Stacky5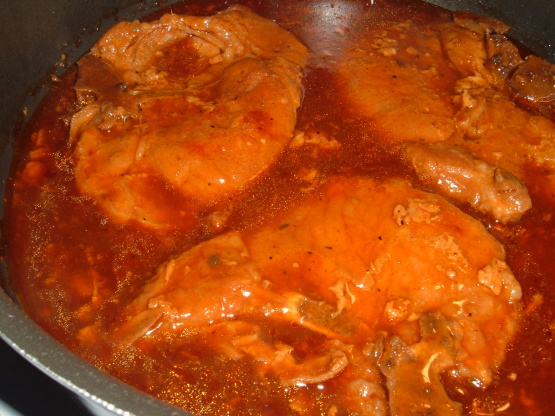 My friend, Kim, from Marion County, KY told me this recipe...It's the ONLY recipe I can use to get my kids to eat pork chops! Every time I make this, there are not only any leftovers, but they actually FIGHT about "who gets the last one!" Awesome, and so easy, I'm ashamed to post this...
Season pork chops with salt, pepper, garlic salt and paprika. Place in large skillet. Start heating skillet to medium heat.
Combine can of Coke and BBQ sauce and mix well.
Pour BBQ/Coke mixture over seasoned pork chops.
Bring to a boil, then cover and simmer over medium/low heat for 1 hour. (I turn the pork chops after 1/2 hour.).
YUM! :).