2Bleu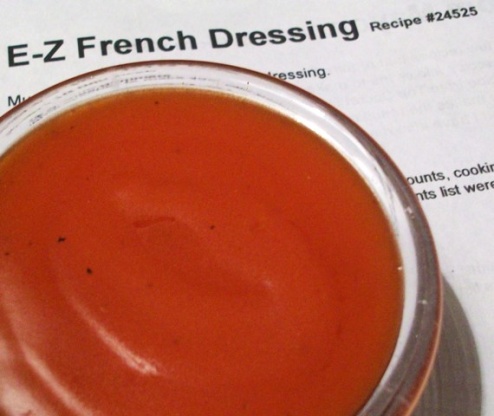 Much cheaper to make your own dressing.

Made this for my husband because we ran out of salad dressing and I had all the ingredients for this on hand. Added in a squeeze of honey and a 1/2 tsp of paprika because it was listed on the ingredients of our favorite French dressing. Turned out great and makes a lot of dressing. Won't have to buy bottled anymore. Thanks!
Put all ingredients in blender or food processor; blend until well mixed.