Diner Style Baked Potato Home Fries

When I was working my way through college at a local diner, I learned that they used leftover baked potatoes from the dinner menu that they baked the day before. They always made extra baked potatoes so that they could use them for home fries the next morning. I discovered that that was the "secret" to having flaky, crispy home fries. Very easy to make.
Directions
Thoroughly wash potatoes and pierce with a fork. Microwave at baked potato setting until done.
Slice potatoes as thinly as possible. Put onions and butter in large skillet on medium heat and cook until onions are translucent.
Add potatoes and continue frying until the potatoes are browned around the edges. I like some of my potatoes to be on the crispy side. Season with salt and pepper.
This is also a great way to use up left over baked potatoes. You could also add some chopped green pepper to the potatoes. If you are going to add green peppers, cook these with the onions before adding the potatoes.
Reviews
Most Helpful
Perfect! I've never tried baking the potato 1st... now it seems like a no brainer! This is a great tip! My home fries will never be the same!
These potatoes are amazingly delicious. I'm so glad I used 3 potatoes instead of 2. Next time, I'll just double the recipe. They are that good! I had never tried frying up left over baked potato slices before, but I will from now on. Thank you for a simple and wonderful recipe!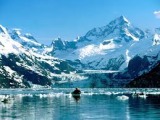 Wonderful recipe Crafty Lady, thank you so much for sharing this simple treat. What flavor, I love crisp tender potatoes and these were the bomb. Quick and easy to make, I could have eaten the potatoes and nothing else, they were that good. The butter, salt and pepper turned the lowly spud into a thing of joy.