Diner Home Fries from Leftover Baked Potatoes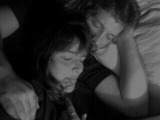 In NJ and NY area, this is how many diners make their yummy homefries. The diners I worked at would begin by taking the baked potatoes leftover from dinner, unwrapping the aluminum foil, then cutting off the skins. Then they start slicing the potatoes for the breakfast crowd who are eagerly awaiting these wonderful home fries that go perfectly with their omelets, toast, and coffee filled breakfast. *If your looking for the 'perfect' baked potatoes, try Bird's Perfect Baked Potatoes
Directions
Heat oil in a large frying pan (or use your griddle pan). Add potatoes and onions (and green bell pepper if desired). Season to taste with salt, pepper and optional garlic powder.
Fry potatoes for about 5 minutes, turning occasionally. Sprinkle paprika over potatoes and continue cooking and turning them for another 5-10 minutes until heated through. Serve with ketchup.
Most Helpful
These are delicious! I made these for breakfast after having baked potatoes the night before. I loved the crispiness on the outside and how soft they were on the inside. I will use this recipe again. Thanks for sharing.
What a wonderful way to use up left-over baked potatoes. I had a couple in the fridge and didn't know what to do with them - so glad I found this recipe! Made for a side dish for supper - we ate all of it! I halved the recipe as I only had 2 left-over potatoes, and I didn't use green bell pepper. I would recommend this recipe to anyone! Great stuff! Made for PRMR Tag Game.

Terrific! This reminded me of so many late (or early) morning breakfast meals that I had when I was much younger, lol. I baked an extra potato just for this. I did leave the skin on (personal preference) and thoroughly enjoyed them. They were soft and moist on the inside and crunchy on the outside. I actually served these as 'chips' with a burger, but can't wait to try them with a breakfast entree. Great potatoes! Thanks 2Bleu. Made for Photo Tag.