Pixie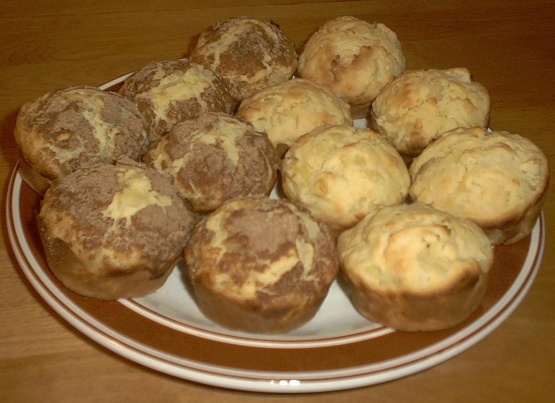 A really tasty moist muffin.

these were pretty tasty. i was expecting more pineapple flavor from them, so that was a little disappointiing. the actual recipe is great though; i like the crunchy outside with the moist inside. i used whole wheat flour instead of white with no problems. i'm going to try these again, maybe with different fruits and likely with a bit more sugar.
Combine flour,baking powder, sweetner and salt.
Add melted butter.
Add beaten egg and 19 oz tin of crushed pineapple.
Ingredients will be very thick in texture. Line your muffin pan cups with cupcake papers.
Bake 18 minutes at 400°F.