Delicious Barley Casserole
Annacia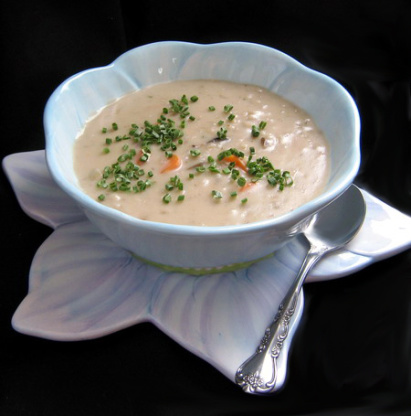 This is a nice change to have in place of rice, regular barley will need a longer cooking time, try to use pearly barley

I made half a recipe of this, and really liked it. I used rehydrated porcini mushrooms in place of the fresh, home made chicken stock, and added some italian seasoning at the end. The nutty taste and chewy texture were really good. Next time I'll try the optional parmesan cheese, and maybe some fresh hers, as well. Thanks for a great side dish!
Set oven to 350 degrees F.
In a large frypan saute the onions in butter over medium heat until just light golden brown (about 8 minutes).
Add in mushrooms and garlic and saute for another 5-7 minutes more.
Add in barley; saute until lightly browned (this should take about 7-8 minutes).
Add in 2 cups broth and pepper to taste (no need to add salt as the stock has added salt) bring to a boil, cover and reduce heat.
Transfer to a large greased casserole dish.
Bake for about 45 minutes.
Remove from oven,add in remaining 1 cup broth.
Return to oven and bake for 30 minutes more.
Add more liquid if the mixture becomes too dry.
Garnish with chopped parsley if desired Note: grated Parmesan cheese or grated cheddar cheese may be mixed in to the warm casserole after baking if desired, also the recipe may be prepared on top of the stove in a large saute pan, instead of baking in the oven if desired.