This is an original Asian soup recipe from a popular Asian restaurant in California, sent to me by my girlfriend who resides there. This is one of the best, and easy to make Asian soup recipes around, a must-try. (Note: if you are not a big fan of tofu, then it may be omitted if desired, but I think that the soup has a much better taste with the tofu added)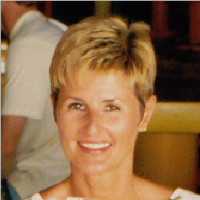 DELICIOUS-a great starter to my Beijing meal tonight! I did make a few changes to appeal to a crowd-I omited the shrimp, cilantro, and spinach, and I added shitake and straw mushrooms and beaten egg. Fast, easy, and soooo flavorful. Thank you, Kitten, for a wonderful recipe!!!
In a large pot, heat oil.
Over medium heat, saute ginger and garlic, cook until tender (about 3-4 minutes).
Combine 1 cup broth with cornstarch until smooth.
To the pot, add the cornstarch/broth mixture, remaining broth, tofu, mushrooms, bamboo shoots, soy sauce, vinegar, sugar and crushed red pepper flakes; bring to a boil, cook until thickened.
Add frozen veggies, shrimp and cilantro.
Simmer until shrimp is just opaque (about 10 minutes).
Stir in spinach, just until wilted.
Note: you may use frozen spinach (drained and chopped) in place of fresh spinach.