Dark Chocolate Fudge Balls
Miss V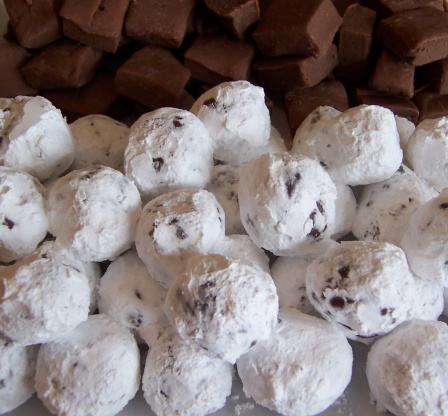 It was just one of those of days when I had to have chocolate and I came up with this variation on fudge. Cooking time is actually 'chill' time.
Melt the butter in a large pot then add the cocoa and marshmallows. Continue melting over low heat and gradually add the chocolate chips and the milk. Once all the ingredients are blended and smooth, pour into a medium bowl and chill.
After chilled, roll the fudge into balls and coat with whatever you like - powdered sugar, coconut, chopped nuts, etc.
Keep refrigerated.