Prep 10 mins
Cook 10 mins

A lovely variation of Cafe Mocha from the River Road Recipes cookbook of the Junior League of Baton Rouge, Louisiana
Directions
Chill bowl and beaters; whip cream until it stands in peaks.
In a medium saucepan heat chocolate, water, sugar, coffee, and salt stirring until chocolate melts and comes to a boil; reduce heat and cook for three minutes stirring occasionally.
Remove from heat; add milk, stirring constantly.
Return to heat until piping hot (not boiled).
Serve in cups garnished with a dollop of whipped cream.
Most Helpful
Mmmmm very good. Thanks for a nice after work pick me up. I too found it somewhat difficult to make only 2 servings. I also chose to use fresh brewed coffee instead of instant.

This was different, rich and delicious - even though I had a bit of a struggle reducing the quantities to make just two cups. After some trial and error, I arrived at the following. 14 grams chocolate (I used Lindt dark cooking chocolate) 80ml(4 tbs)water 3-4 teaspoons sugar 5 teaspoons instant coffee 1 pinch salt 1 1/3 cups milk 3 tablespoons whipped cream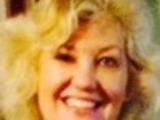 Sunday papers & this lovely coffee. A great combination. I did scale the recipe back to serve two. Thanks for posting :)