Bergy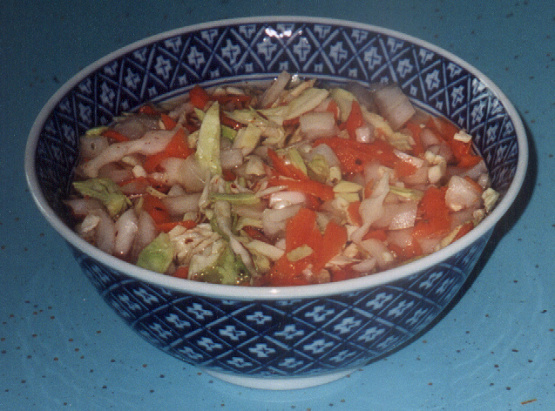 From a recipe site about El Salvador. I haven't tried this yet, but can't wait to!
Chop/shred cabbage, carrots and onion.
Place in large mixing bowl.
Add vinegar and spices.
Push cabbage under liquid with spoon, until it is all covered.
Allow to sit at room temperature for 6 hours before serving.