Ben513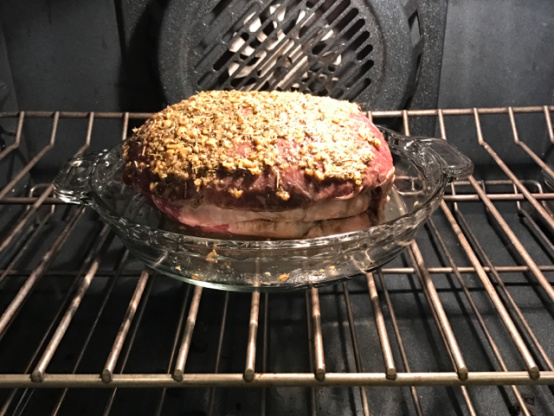 I found this delicious, simple-to-prepare recipe on the Internet. The source as "The Complete Meat Cookbook" by Bruce Aidells.

Top Review by tygre
Excellent recipe; I'll make it again.

I don't like pot roasts so I was looking for a different way to cook the cross rib roast that we acquired as part of our purchase of 1/4 of a local cow.

I tried this recipe with some modifications based on other internet suggestions and the roast came out wonderfully.

Modifications:
1. After basting the roast with balsamic vinegar I browned the roast in vegie oil.

2. Then rubbed the roast all over with the herb paste (I used fresh thyme and rosemary, and made the paste by dumping all ingredients in a food processor with a little extra olive oil; easy and quick).

3. Roasted the 4-lb roast in a 250 degree oven in a non-stick roasting pan for 2 hours. By then it was at 145, so I should have checked after 1 1/2 hours for it to be slightly less well done. It was pink and juicy and very tender even at 145.

General: The herb paste rub is wonderful and would be good on any meat. I might try it on grilled chicken soon.
Brush roast with balsamic vinegar.
Make a paste with remaining ingredients and apply to meat.
Roast meat at 450 for 15 minutes Reduce heat to 350 and cook for 40 o 60 minutes, or until internal temperature reaches 125.
Remove from oven; cover loosely with foil and let stand 15 to 25 minutes.