Crock Pot Vegetable Beef Soup
Sue Lau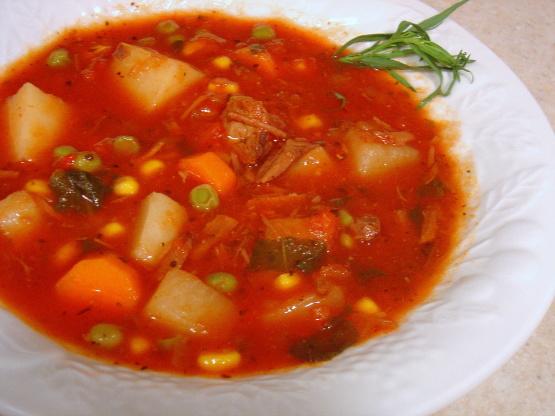 In an effort to use up leftover roast beef, I threw this ultra-thick soup in the crockpot. It made the whole house smell spectacular, and was oh-so-good. Make sure to use a large crockpot - this makes a LOT of soup.
Combine all ingredients in crock pot except for spinach.
Cook on high 6 hours, or until potatoes and turnips are tender.
Reduce heat to low and add spinach.
Cook an additional 30 minutes.