Crock Pot Spaghetti Bolognese
nancyaar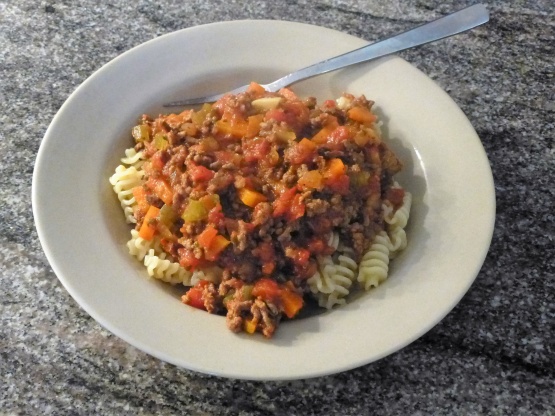 First try of spag. bol. in my slow cooker and it worked out great. Easily adaptable recipe, like lots of tomatoes, add extra! I didn't use oil to brown the mince as I used a non stick pan, certainly can be used though.
Peel and chop carrot then use a food processor until very finely diced.
Brown mince in batches and drain.
Add carrots, tomato, onion, celery, roast capsicum, garlic, beef stock, oregano, basil, bay leaves, pepper and salt if using to slow cooker.
Stir to combine Cook on low 6 to 8 hours.