Crock Pot Maple Country Ribs

A great way to cook ribs!
Directions
Mix everything in your crock pot and cook on low 6-8 hours.
Most Helpful
These are fantastic! Very juicy & tender, and the maple syrup isn't overpowering. I highly recommend! -Mary

These were wonderful! I didn't have time to use the crockpot so I did them on the stove top on a low heat. It took about 2 hours to cook them, but watch them close the last 1/2 hour of cooking. The maple and applesauce turned into a thick syrup that coated the ribs nicely and even was a little crispy in some places. Very sticky, but very yummy.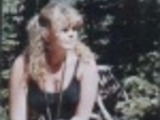 I agree easy to make good taste. You don't get all sticky messy from these. But we do love sticky messy ribs too.