Crock Pot Macaroni and Cheese
lets.eat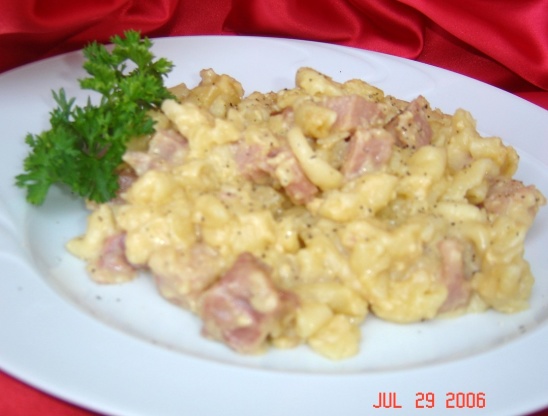 Creamy mac and cheese. From the dinner doctor cookbook by Ann Byrn.

I am sorry to say that this recipe was a total flop for me! After 2 1/2 hours I had a pasty sauce and couldn't find the noodles in it...they had dissolved. The odd thing is that I have made mac and cheese in this crock pot before and never had a problem. I don't know what went wrong.
Mist bottom and sides of 4-6qt crock pot with cooking spray.
Mix all ingredients in a bowl and place in slow cooker.
Cover and cook on low for 2 1/2 to 3 hours.