Ycooks2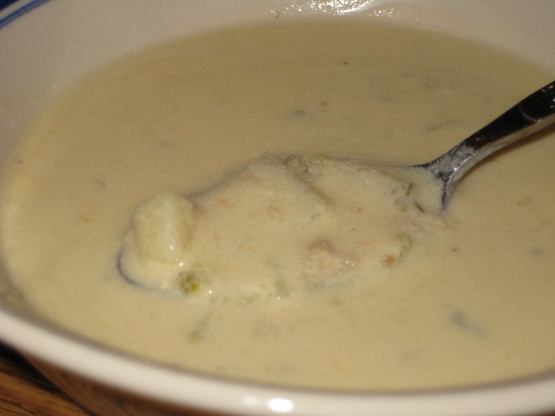 After searching for a crock pot recipe I had made a while ago, I found it on the Internet! Enjoy! Makes a bunch...

I don't usually like canned soups in a recipe, but this is an excellent exception! Did make change of adding a bottle of clam juice to intensify the clam taste. Will have this again. Thnx for posting, Ang11002.
Mix cream of celery soup, cream of potato soup, clam chowder, 1 can undrained clams, 1 can drained clams, half-and-half cream, and whipping cream into a slow cooker.
Cover, and cook on low for 6 to 8 hours.