Crock Pot Chicken Paprika
Bergy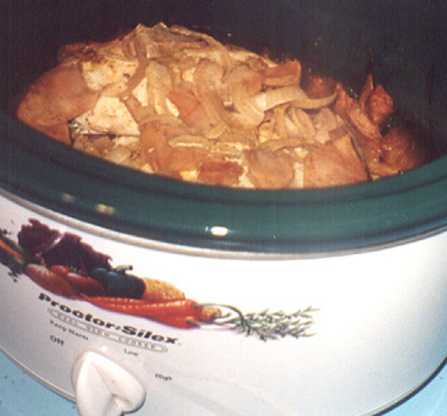 served over brown rice this makes a great week night dinner

Super good! I didn't change a thing. I used about 2 teaspoons of paprika and mine was done in 5 hours on high. Thanks, chia, this one is a keeper!
layer crock pot with onion, potatoes, chicken, sprinkled with paprika, salt& pepper, drizzled with oil repeat 3 times.
add broth, cook on low for 6-8 hours.