SuzTheQ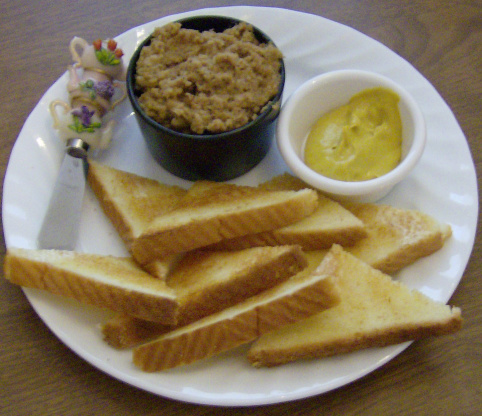 This French Canadian recipe is posted by request. The Lumber Jacks used to take this with them into the woods.

Love this! You can also add minced carrot or celery...
In a large sauce pan add all the ingredients except the bread crumbs.
Using 2 knives mince the meat mixture as it beging to cook over medium heat.
Cook for 1 hour stirring often and breaking up-you really want this minced fine.
When the hour is up, add the bread crumbs and cook for 10 minutes more.
Remove from heat, cool and place in the fridge in a clean container.