Heydarl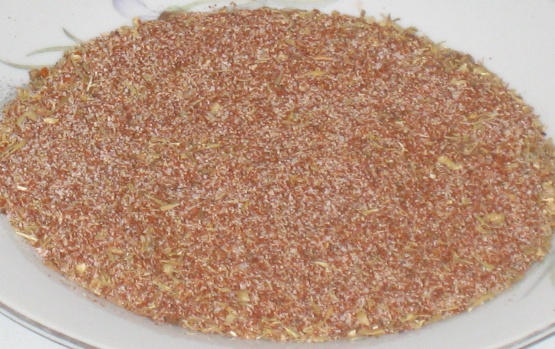 Spicy hot seasoning for fish, meat or seafood

What a wonderful seasoning. We've been using Tony Cachere's creole seasoning for years, but this was much better. I cut back to only make a quarter cup this time. We had this on steaks for dinner tonight & it was fabulous. Thanks Bluenoser for saving me from ever buying creole seasoning again. Made for Aus/NZ Swap #14 for the Tassie Devils.
Mix all ingredients.
Store in airtight container.
Before cooking, sprinkle over meat of your choice.