Creamy Southwestern Chicken Dip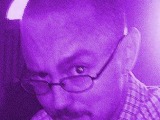 My girlfriend makes this for parties and cookouts, and it's always a hit. The recipe was passed to her by a coworker of hers, so I'm not sure where it originated. It can be served immediately, or you can put it all together the night before and heat it up (step 3) the next day. It's really tasty and super-simple!
Directions
Put cream cheese in a microwave-safe bowl and microwave until the cream cheese is slightly softened.
Add chicken, taco seasoning, and salsa. Mix thoroughly. Top with Monterey Jack cheese, then cover.
Microwave for another 6-10 minutes. Stir and serve with tortilla chips.
Most Helpful
super yu
Thank God you have a girl friend, and I, I have an awesome recipe. I have made this 3 time now and have doubled it the last two times, still not enough will double the double next time. Thanks for posting.
I made this with some of my Homeade salsa and I used Chuahua Cheese instead of Monterey and it disapeared fast around our house