Creamy Crock Pot Macaroni and Cheese
KPD123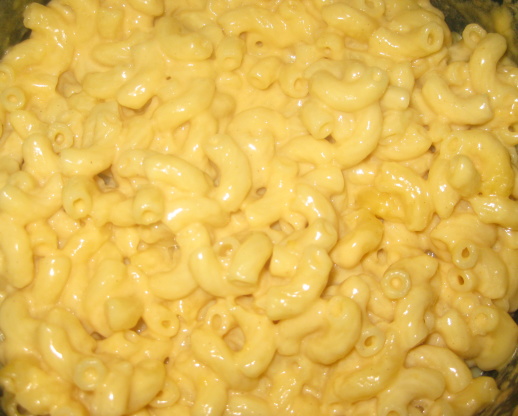 Yummy!! Free up your oven and cook this classic dish in your crock pot! I made this is my taller older, 4 qt. crock pot rather than my new larger oval shaped one that tends to run hot. This could also be baked in the oven if necessary.
Cook macaroni 4-6 minutes, keeping macaroni very al dente. Drain. Toss hot pasta with butter.
In a greased crock pot, add cheese, soup, milk, sour cream, eggs, salt, pepper and mustard powder. Mix to combine.
Add pasta to crock pot. Stir to combine well.
Cook on low 2 1/2 hours, stirring occasionally. (Careful because when I cooked mine 30 min too long, it started to become grainy!).