Creamy Chicken Caesar Soup
loof751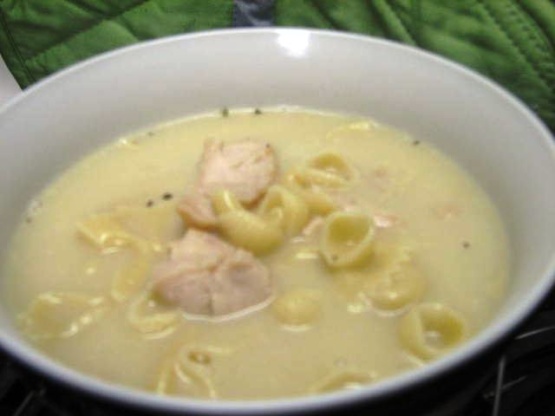 I made this up with some leftover cooked chicken. Very simple and easy.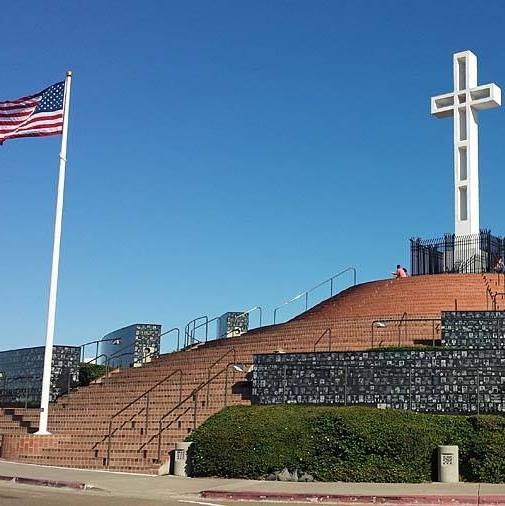 I think this may be a new favorite for me. I made this with leftover turkey, and I had to make a few changes. I used boullion cubes and water in place of the canned broth. I added 2 minced garlic cloves with the Italian seasoning because I am a garlic lover. I also cooked this on the stove, and turned it off when the pasta was done. I used whole wheat spaghetti, broken into small pieces as this is the pasta I had on hand. My soup was a bit on the thin side, but I don't mind. It was so easy to put together, and the taste was terrific. Thank You Sue L for such a simple and delicious recipe, and a new way to use turkey or chicken.
2

cups cooked chicken

6

ounces uncooked egg noodles

50

ounces chicken broth (I used a large can)

1

teaspoon italian seasoning

2 -3

tablespoons creamy caesar salad dressing (I used a thick type)

2 -3

tablespoons parmesan cheese
salt and pepper (optional)
Place chicken, noodles, broth, and Italian seasoning in a crock pot.
Cook on high for 2-3 hours or until noodles are cooked through.
Whisk in Caesar dressing, Parmesan cheese and salt and pepper to taste.