katew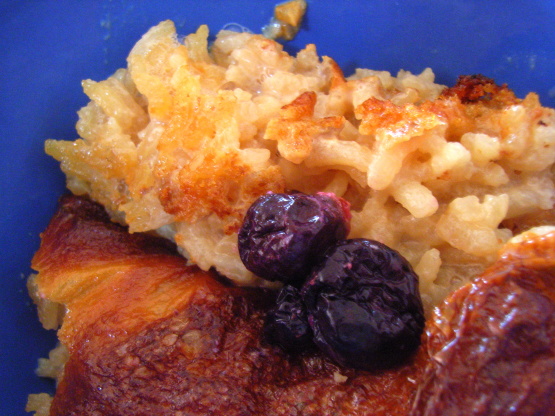 Comfort Food. Serve with a dollop of cream. Based on metric 250ml cup. White rice is usually used and more recently I have been using Doongara rice (low GI).
Preheat oven to 170 degree celsius.
Grease casserole dish.
Mix rice, sugar and milk together and place in the casserole dish.
Dot with butter and sprinkle on the nutmeg.
Bake in the oven for 2 hours, stirring occasionally.