Creamed Cabbage- Norwegian Style
Prep 10 mins
Cook 30 mins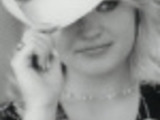 I remember eating this when I was younger. It was the only way I liked cabbage then. This seems to really bring out the sweetness of the vegetable and remove any harshness- which kids just do not enjoy. As a kid it looked like something drenched in gravy or whipped cream- looks are deceiving- but whatever gets the kid to eat the veggie was cool with my mom.
Directions
Boil cabbage until tender, approximately 30 minutes and drain well.
Make a roux from the butter, flour and milk stirring constantly until it turns a light brown. Add bouillon and stir to combine.
Add cabbage, salt, pepper and nutmeg and stir to mix together.
Serve.
Reviews
Most Helpful
This is a great side dish! I microwaved the cabbage instead of boiling it (chop it up, place in a microwave dish with a cover & put 2 tablespoons of water in with the cabbage. Cover and Cook on high for8 minutes, stirring once in the middle of cooking) and this concentrated the sweet cabbage flavor. This is a great comfort food and I also love that it is fairly low in calories (I made it with skim milk and it was still nice and creamy). Also, I used one of the 1 pound bags of ready-cut coleslaw cabbage they have in the produce section - this adds some carrots, and it makes prep even easier.

Creamed Cabbage-Norwegian Style AND Frizzled Cabbage are my two favorite go-to cabbage recipes. <br/>The old, just throw cabbage into the pot of boiling meat, just doesn't cut it anymore.<br/>Thanks for a great recipe, Hope.
This was something very different for us, and was very creamy. I felt like it needed something like a little lemon to perk it up a bit. Thanks for posting the recipe.