Creamed Cabbage- Norwegian Style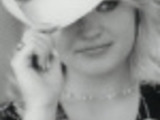 I remember eating this when I was younger. It was the only way I liked cabbage then. This seems to really bring out the sweetness of the vegetable and remove any harshness- which kids just do not enjoy. As a kid it looked like something drenched in gravy or whipped cream- looks are deceiving- but whatever gets the kid to eat the veggie was cool with my mom.
Directions
Boil cabbage until tender, approximately 30 minutes and drain well.
Make a roux from the butter, flour and milk stirring constantly until it turns a light brown. Add bouillon and stir to combine.
Add cabbage, salt, pepper and nutmeg and stir to mix together.
Serve.