Crazy Delicious Blueberry Pancakes
Prep 10 mins
Cook 15 mins

The blueberries this summer have been SO good, and I can never pass up a pancake... So this recipe, courtesy of $40 a day on the Food Network more than hits the spot! Light, fluffy beyond belief, and bursting with berry goodness!
Directions
In a large bowl, combine the flour, baking powder, salt, and sugar.
In a medium bowl, lightly beat the eggs then whisk them into the flour mixture.
Combine the butter and 1 cup of milk in the medium bowl then gradually whisk this mixture into the batter. The batter should be slightly thicker than heavy cream. It the batter is too thick, add a little more milk.
Heat a seasoned griddle or a large heavy-bottomed skillet over medium heat. If the pan is not well seasoned, add a little cooking spray to prevent the pancakes from sticking.
Spoon or pour about 3 tablespoons of batter onto the griddle to form a pancake.
Repeat forming only as many pancakes as can fit on the griddle with 1-inch or so of space around each.
Drop 7 or 8 blueberries on each pancake.
Cook until bubbles form on the pancake surfaces then flip and continue cooking until the second sides are golden, about 3 minutes longer. The pancakes are best served immediately topped with maple syrup and additional butter but they may be kept warm in a low (200 degree F) oven until all the batter has been cooked.
Most Helpful
This was a horrible recipe. I had to add so much liquid to even get anything close to a "heavy cream" consistency. I wasted 3 1/2 cups of flour, good flour for that matter for a recipe that had 5 stars...geez louis!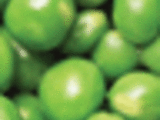 I do love it when I find a hidden gem like this recipe that has been missed for such a long time since posting and this is a real gym? Crazy good pancakes. So easy to put together and the end results so light and fluffy. I could see using any kind of berries with this - rasberries, blackberries or even strawberries. But the blue berries are awesome. I did add a teaspoon of vanilla to the mix just because I love it. Had to add quite a bit more milk to get the right texture but the end result was soooo good. We'll be using this one a lot this summer.