Cranberry Port Sauce With Banana Peppers
Kats Mom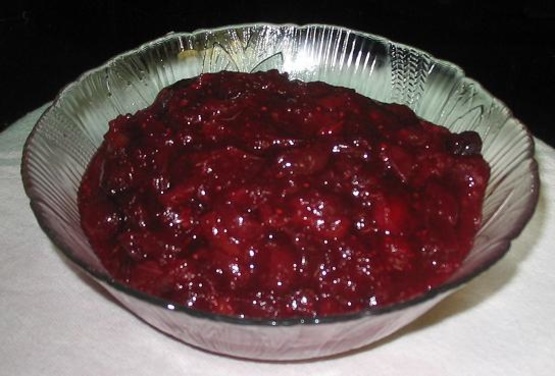 An all grown up version of cranberry sauce! Found on www.ilovepickles.com and they suggest to spoon sauce onto each plate to form a pool and then place chicken, turkey or fish fillet on top. We prefer a sweet sauce so next time I make it, I will increase the sugar and orange juice.
In 1-quart saucepan over medium heat, heat all ingredients to boiling.
Reduce heat to low; simmer, uncovered, 5 to 10 minutes or until mixture is thickened, stirring occasionally.