Cranberry Crock Pot BBQ Turkey Breast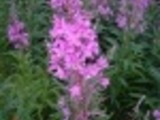 Sounds different doesn't it?! It is good. We usually have mashed potatoes and use the extra sauce as gravy. It's from the Favorites cookbook available at our local Make A Wish Foundation (www.makeawishutah.org). This book is worth every penny!
Directions
Combine all ingredients in a crock pot.
Cover and bake on high for 4-5 hours or on low for 6-8 hours.
Remove turkey breasts from crock pot and slice thinly.
Serve with sauce on side.
Most Helpful
Wow. Just...wow. So fast to throw together, so delicious a result. I put the turkey in the crockpot breast side down, so it would cook in the sauce all day. Wow. My whole family loved this. A little tangy, a little sweet, a little smoky. Can't wait to do this again!
OMG, this is sooooo good! I made a turkey last weekend and had a ton of leftovers, so I decided to give this a try. I used a whole cooked turkey breast and one of the drumsticks. I shredded the meat and then put it into the crockpot. I added all the other ingredients and then cooked it on low for 3 hours (just until the celery & onion was soft since the turkey was already cooked). It was scrumptious! My husband & I loved it with mashed potatoes and a salad. Definitely my new go-to recipe for turkey leftovers. Thank you knobbyknee for posting!

VERY tasty!!! My three kids of all ages loved it! Used a four pound turkey breast and a little extra of everything cooked on high 5 hours took Turkey out and took off the meat (fell off the bone at that point) and returned it for the last hour on low. Made sandwiches on focaccia using bacon and shredded gruyere cheese. I put them in the toaster oven on broil for a perfect melt. THANKS!!!