Debbwl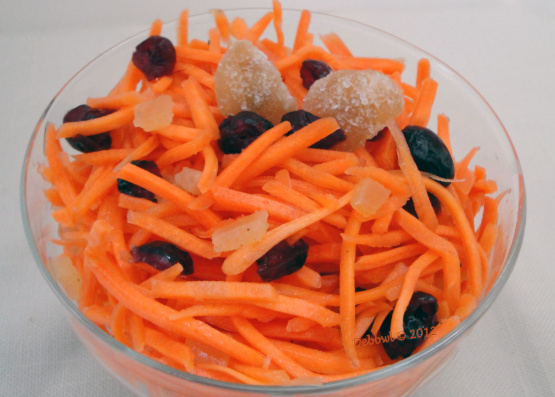 Not your usual coleslaw -- this one is flavored with cranberries, pineapple juice, lime juice and crystallized ginger. Recipe from my Family Circle - All Time Favorites Cookbook.
Stir pineapple juice, lime juice, vinegar, salt, pepper and honey in a bowl until honey dissolves.
Add cranberries, ginger and carrots and toss to combine. Refrigerate at least 1 hour. Toss again before serving.