Shoanib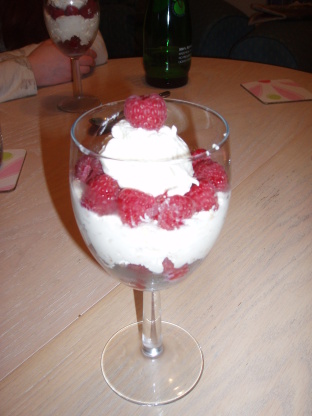 A Scottish desert traditionally made with cream, oats and whiskey. My recipe is alcohol free, but alternatively you can substitute the vanilla for 2 tablespoons of whiskey. This recipe makes quite a large portion, but a great way to make it serve more people is to layer with vanilla ice cream in the glass.
Toast the oatmeal in an oil-free frying pan for 4-5 minutes.
Whip cream until stiff.
Fold the honey and vanilla into the cream with a metal spoon.
Mix the oats with cream.
Layer with raspberries in glasses. Tall, thin, sundae glasses are ideal.