Ms B.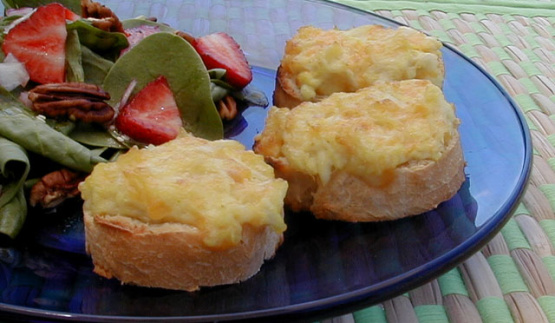 Fantastic to eat and simple to make--what more could a person ask for?
In a medium bowl, combine mayonnaise, grated onion, cheddar cheese, Tabasco, curry powder and crabmeat. (This can be made one day in advance).
Place mixture on bread rounds and broil until golden brown. Serve immediately.