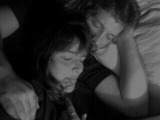 This is a great appetizer or munchie, and a wonderful OAMC recipe for quick snacks and sudden company.
Directions
Melt together cream cheese and butter in a small saucepan. Add crab meat and seasonings, stirring gently for 1-2 minutes. Remove from heat and cool to room temperature.
Spread mixture evenly over toasted muffin halves and sprinkle with chopped parsley and more Old Bay seasoning. Place on cookie sheet. (For OAMC, freeze them on the baking sheet, then transfer to a heavy duty freezer bag and use as needed). Bake in preheated 425F oven for about 5 minutes (about 10 minutes if frozen).
Serve whole, or use a pizza cutter and cut each into 4 segments for appetizers.
Reviews
Most Helpful
Yum! This is way easier than traditional crab rangoons and makes a unique appetizer. Thank you! Made for PRMR.

We loved these! Had them for brunch on Sat and Sun. Followed recipe exactly and will probably freeze the rest. Thanks for a keeper!

Yummy, yummy, yummy! I made this as our supper tonight and it was great. I made the recipe as directed and then also served a veggie on the side. We still had a few leftover that I will try freezing. (I know the directions say to freeze before baking, but I figured I'd give it a whirl!) I makes a nice light meal, or I'm sure would be great for an appetizer at a party. Thanks so much for sharing this keeper!